Recommended Events
oneM2M recommends the following events and conferences. Many of these events will have speakers on behalf of oneM2M. Special benefits may be available to oneM2M Members where we agree to endorse an event. In some cases you may meet with oneM2M experts on our stand.
4-5 November 2020, Santa Clara, CA, US

The world leading IoT event series will return to the Santa Clara Convention Center in the heart of Silicon Valley on November 4-5th 2020, to host its fifth annual North American event. The show will bring together key industries for two days of top level content and discussion. Exploring the latest innovations within the Internet of Things and covering the impact it has on many industries including Manufacturing, Transport, Supply Chain, Insurance, Logistics, Government, Energy and Automotive, this conference is not to be missed.
For more information and to register, visit this link: https://www.iottechexpo.com/northamerica/
Use the code ONEM20 for 20% off any discount!
9 -10 November 2020, Birmingham, UK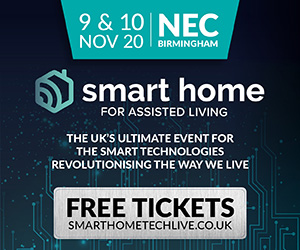 The Smart Home Expo is the UK's ultimate event for the smart technologies revolutionising the way we live, on the 17 & 18th March 2020 at the NEC, Birmingham.
Compiling 150 seminars by the industry's giants, 250 world-class suppliers, engaging panel-debates, countless networking opportunities, exclusive show offers, and more, the event will showcase the latest innovations. We have also been busy coming up with an updated look, putting together refreshing features such as the Smart Building Workshop, launching Smart Buildings LIVE, securing incredible partners and much more!
For more information about the Smart Home Expo or to register for a FREE ticket, visit www.smarthometechlive.co.uk.