April 2020 - Lars Nielsen is CEO and General Manager of the Global Certification Forum (GCF). He has worked for GCF since 2013, expanding the global reach of its certification scheme to cover India, the Middle East and Latin America, and diversifying into developing industries such as the IoT.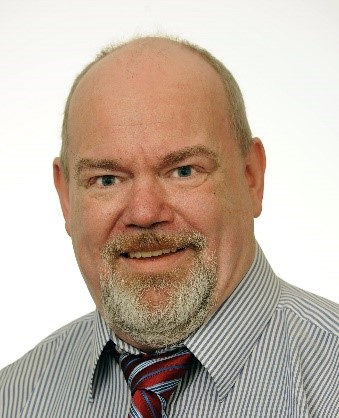 Prior to joining GCF, Lars worked at Motorola for nearly 30 years, where he gained in-depth experience in a career spanning development, testing, quality and compliance of mobile devices, as well as the management of international regulatory and policy issues. During his time at Motorola, Lars chaired the Mobile Terminals Working Group of DIGITALEUROPE and was instrumental in establishing the MoU on a common mobile charger solution in the EU. Active across the mobile industry, Lars has participated in working groups for bodies as diverse as the ITU-T, ETSI, CENELEC and PTCRB, as well as serving as an official Bluetooth Qualification Expert.
GCF is an organisation that serves the mobile and IoT industry, with certification initiatives that verify the quality of the interoperability between mobile phones, wireless and IoT devices across different network elements and diverse vendor infrastructure. Based on test cases defined by recognised standards organisations like 3GPP and oneM2M, GCF members identify and agree a selection of available test cases for each technology and functionality, that are then brought into the scheme to deliver a testing regime fully compliant to market needs.
Q. What does GCF do and how do its activities fit into the mobile eco-system?
GCF has been established for 20 years and was originally created by GSM network operators and device manufacturers to consolidate and standardise testing requirements for all types of cellular devices.  Over the years, the certification scheme has evolved to cover a wide range of technologies and become a globally recognised benchmark of compliance and interoperability. GCF certification provides operators and manufacturers with the guarantee that core functionalities in devices will fulfil all requirements and perform correctly on networks, delivering a seamless roaming service. This in turn speeds time to market and avoids unnecessary support costs. GCF's certification is based on the philosophy of "Test, Certify, Connect," and today the organisation has over 320 influential industry members and works alongside the world's key standards organisations like 3GPP and oneM2M.
GCF's relationship with oneM2M was officially formalised in September 2018, with both organisations seeing the value of a global standard that would reduce the complexity of testing and interoperability of IoT devices and applications, which would in turn contribute to the sustained growth of the IoT transformation as it gathered pace. Korea's Telecommunications Technology Association, a oneM2M partner, and GCF signed an MoU in February 2019. By July 2019, the GCF oneM2M certification scheme was available.
Q. What prompted GCF to address the IoT market?
From data it collects from all its certification schemes, GCF has always had insight into industry trends. For example, in 2018, out of 641 certified system designs, 169 of these were IoT modules. Growth for this sector has been and continues to be exceptional, with the advent of automotive communications systems, connected medical devices, indeed all IoT platforms and technologies. IoT devices also continue to become more complex, particularly with 5G being incorporated into smartphones and this in turn means they are deploying more mobile communication standards, from LTE to GSM. In order for everything to function effectively, it is clear a rigorous, affordable testing method is needed to ensure compatibility and enable usability across all regions. Other driving factors include brand integrity, which becomes more important at this time too, as a malfunctioning device can cause outages on a network and very quickly ramp up consumer dissatisfaction.  Many IoT devices are planned to be in operation for ten or more years, which requires an accurate implementation of standards to be able to work with future network updates.  Certification is one of the critical steps to ensuring correct implementation of standards and support so that IoT devices will work for many years, allowing network operators to roll out network upgrades in the future.
The growth of the IoT market so far has been hampered by too many standard solutions.  With the introduction of oneM2M's release 3 and 4 which support interoperability capabilities, GCF expects that the market will start to focus on using oneM2M in the application layer, resulting in reduced time to market.
GCF has always moved with the industry, and although its beginnings were deeply rooted in mobile communications, strategic alliances with organisations like oneM2M have always been forged ahead of the curve to address new and burgeoning markets like the IoT.
Q. Within the IoT market, what kinds of organizations is GCF targeting?
GCF membership categories are operator, manufacturer and observer. For network operators, proof of interoperability provides the assurance that the network won't suffer as new devices are connected, ensuring capacity, minimising expensive outages and protecting the brand. For manufacturers, GCF certification underwrites a device's compliance with necessary standards and opens access to global markets. Full members are involved in the complete programme and have privileged involvement in shaping the industry, using their expertise to guide and evolve the portfolio in-line with the market.
Anyone who is not a network operator, MVNO, or manufacturer of devices or IoT products is welcome to join as an observer member, so this could be test equipment manufacturers or test labs. All stakeholders in the IoT market would be covered by these categories and would benefit from oneM2M certification - which delivers a simplified interface to certification needs for the standardisation of converging technologies, from a plethora of industries that care about scalability, security and interoperability.
GCF is continually adapting its membership categories to meet the needs of the market as it evolves and has started to offer certification services to non-members on a not-for-profit basis.
Q. What is GCF's relationship with oneM2M?
oneM2M is a key strategic partner to GCF. From an industry perspective, GCF's oneM2M certification scheme is a critical one for the IoT market. Future development of the oneM2M standard will complement 3GPP standardisation activities. One consequence is that GCF will become the place for handling certification solutions for the IoT industry, with oneM2M defining the standard on the application layer.  
Q. What is your closing advice to organizations building IoT solutions?
Reliable connectivity is core to enabling innovation and further evolution as the IoT drives the convergence of technologies. A wide range of organisations, from established players to new start-ups are launching more complex devices, using multiple protocols to connect. In this environment, standards and certification are critical to ensuring the interoperability of devices and network infrastructure. GCF has been playing at the centre of this for 20 years, defining certification processes for successive evangelical technologies. Companies that choose to work within this strong eco-system of industry membership and growing network alliances are well positioned to face the future of the IoT and mobile industries. The GCF oneM2M initiative is key to delivering assurance of interoperability, security and scalability for the sustained deployment and growth of the IoT market.
To have access to the oneM2M certification programme through GCF, it is very simple to follow the GCF "Test Certify Connect" philosophy. After joining, anyone can develop and execute a test plan and then self-certify using the virtual certification process. There are no additional costs to certify multiple devices.
About oneM2M
oneM2M is the global standards initiative that covers requirements, architecture, API specifications, security solutions and interoperability for Machine-to-Machine and IoT technologies. oneM2M was formed in 2012 and consists of eight of the world's preeminent standards development organizations: ARIB (Japan), ATIS (U.S.), CCSA (China), ETSI (Europe), TIA (U.S.), TSDSI (India), TTA (Korea), and TTC (Japan), together with one industry consortium (GlobalPlatform) and about 200-member organizations. oneM2M specifications provide a framework to support applications and services such as the smart grid, connected car, home automation, public safety, and health. For more information, including how to join and participate in oneM2M, see: www.onem2m.org.